Karnataka NCC Directorate Adjudged the 2nd Best Contingent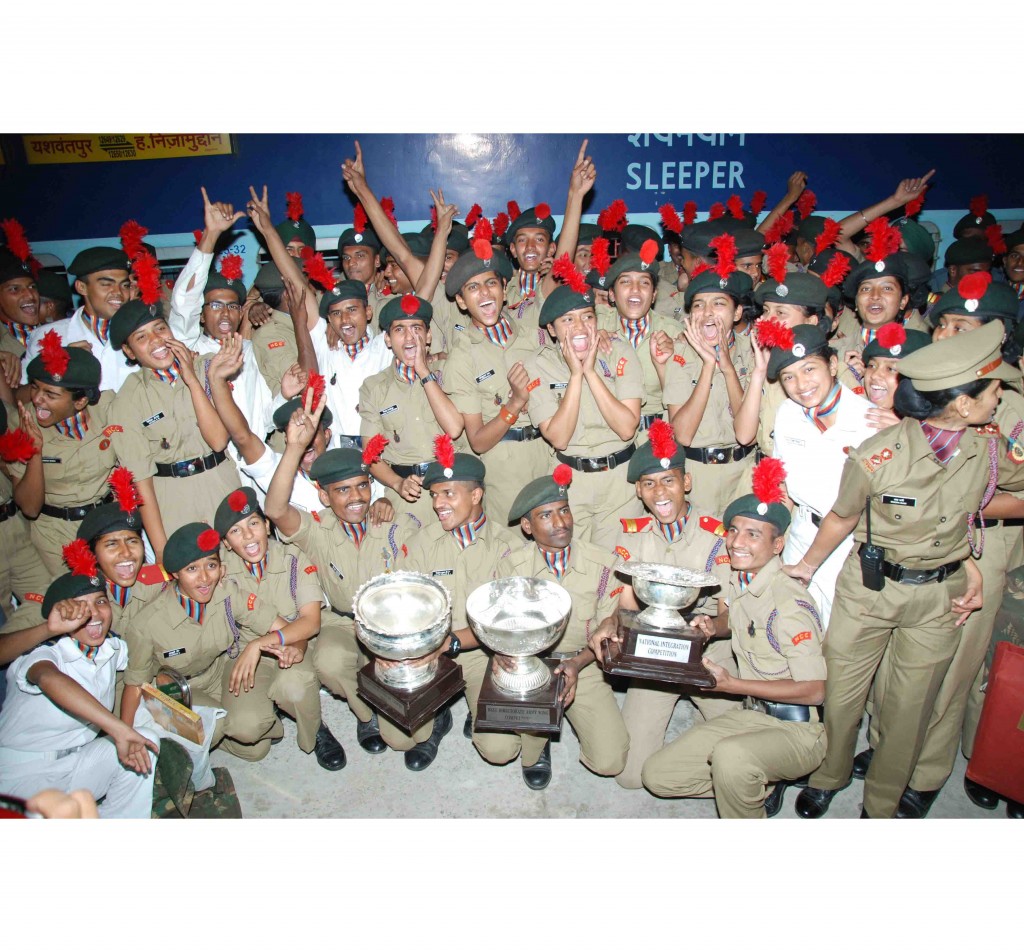 Bangalore ,February 14 , PIB (Defence Wing) ;
In the recently concluded Republic Day Camp-2013 held at New Delhi , the NCC contingent represented by 103 Cadets both Boys & Girls from the NCC Directorate of Karnataka & Goa did the state proud by being adjudged the 2nd best contingent amidst stiff competition from 16 NCC Directorates from all over India.
The contingent won the All India Army Wing Trophy, secured the 1st position in the National Integration Awareness Program –NIAP (All India Level), the 3rd best Air Force Cadet (All India level).
In addition, Naval Cadets from the state won Five Silver & Three Bronze medals in the VIP Ship modeling, new concept Ship modeling and radio controlled Ship event, while Air Force Cadets bagged Two Bronze medals in the static aircraft model competition.
On their arrival, the NCC Cadets from the state were accorded a warm and rousing reception by the Deputy Director General NCC Directorate (Karnataka & Goa) Air Commodore C Rajeev and other Officers and staff.
A " AT HOME" Function to felicitate the Cadets was organized at Raj Bhavan by the Governor of Karnataka Hansraj Bhardwaj who lauded the cadets on their fine performance.
At a function organized at Vidhana Soudha ,the Hon'ble Chief Minister of Karnataka,Shri Jagadish Shettar complimented the Cadets on their exceptional performance at the RDC -2013 at New Delhi. The function was also attended by officials from the state department.
At a felicitation function held at Chowdiah Memorial Hall, Prizes were given to outstanding cadets and staff who excelled in the various disciplines during the Republic Day Camp -2013 held at New Delhi .